About Us
In the past recent years, a boom in the domain of Orthopedic instruments has been noticed all over the world. Kaushik Orthopaedic Pvt. Ltd., an ISO 13485:2003 certified firm, is a leading manufacturer, exporter, wholesaler/distributor, trader and supplier of reliable Orthopedic Implants and Instruments. Our large assortment of products includes Orthopedic Appliances & Equipments, Orthopedic Bone Plate, Orthopedic Bone Screws, Orthopedic Implants, Orthopedic Surgical Implants, Hip Prosthesis, Plaster Saw, Bone Cutter, Surgical Chisels, Steinman Pins, Surgical Retractor, Bone Hammer, Interlocking Instrument Set, Interlocking Nail, Plates, Screws & Instruments, Surgical Clamps, Traction Apparatus, Skull Surgery Instruments, Spherical Bur, Conical Bur, Knee Surgery Instruments, Smillies Meniscus Knives, Medical Equipment, etc. in India.
Our products have amazingly striking features and are highly efficient, sturdy, reliable, and durable. As a result, they are high in demand by various top notch hospital and clinics. Starting the business of manufacturing orthopedic surgical implants and other equipment for medical fraternity has proved fruitful in every way. Today, we have emerged as one of the biggest companies dealing in medical equipment and possess one highly sophisticated manufacturing unit. Apart from this, we are also well supported by an immensely qualified team of professionals. They are always coming up with new techniques and strategies to improve our products and to meet the exact requirements of customers. At present, we are serving client's demands as an ISO 13485:2003 certified company.
It has been our earnest commitment to provide clients with the most qualitative and defect-free products such as orthopedic surgical implants, Orthopedic Bone Plate, Orthopedic Bone Screws, small fragment instrument set, dynamic hip screw, surgery forceps, and others. For achieving this, we give quality the first priority in all the operations. The medical equipment and products are checked for their functionality, design, and other parameters.
Download Brochure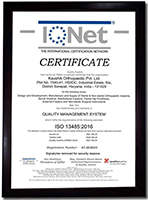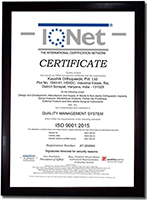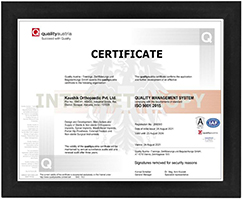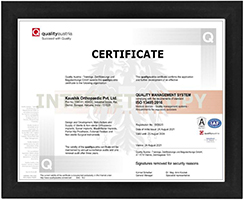 Read More